The NDIS is a wonderful opportunity for customers to access their funding to cover the cost of the preparation and delivery of their meals.  If you have any questions about how we can help you access your NDIS funding for meals, please email us at ndis@homechef.com.au
Self Managed/ Plan Managed
Send a copy of your NDIS plan to ndis@homechef.com.au to set

up your GST free account.
Start ordering your meals which will be delivered to you by our friendly team.
You will be delivered and emailed your Home Chef invoice when an order is made and will be able to submit your invoice to the NDIA or your Plan Manager for 70% reimbursement.
Contact your support coordinator to have them request a quote for our meals from ndis@homechef.com.au
Once both you and your coordinator have approved the quote, we will send you a NDIS Service Agreement to fill in and sign.
When we have received your signed agreement, our Package Team will create your service booking on the NDIA Portal.
Once confirmed, our friendly Package Team will be in contact with you so you can start ordering your meals with us.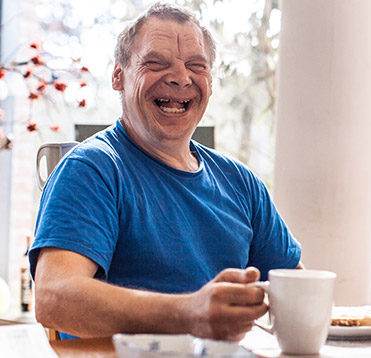 Item Category

Self / Plan Managed
Customer Price (ex. GST)
NDIA Managed Customer
Price (25%) (ex. GST)
NDIA Provider Invoice (75%)
(ex. GST)

Petite Meal

$9.60

$2.40

$7.20

Regular Main Meal

$10.80

$2.70

$8.10

Large Main Meal

$12.40

$3.10

$9.30

Puree Meal

$13.20

$3.30

$9.90

Breakfast Meal

$8.80

$2.20

$6.60

Soups

$6.00

$1.50

$4.50

Desserts

$4.40

$1.10

$3.30

Bites

$5.60

$1.40

$4.20

Regional Delivery Fee Zone 1

$11.36

N/A

$11.36

Regional Delivery Fee Zone 2

$15.00

N/A

$15.00
A $5.50 per order administration and service charge will be invoiced directly to the NDIA, and payable from the clients NDIS budget.
NDIS customers are not charged GST in accordance with ATO guidelines.  All prices above are not including GST.
What's our Satisfaction Guarantee?
We guarantee our meals, so if you are not satisfied with our meals or our service call our customer care team and we will either replace, credit or redeliver your order to your satisfaction.